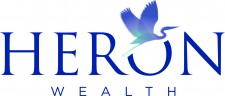 eMoney Advisor's Technology and Support Opens New Markets for Fast Growing New York-based Advisory Firm
New York, NY, March 8, 2017 (Newswire.com) - David Edwards, founder of Heron Wealth, a New York-based fiduciary investment advisor and wealth management firm, today announced the release of a detailed case study focused on the successful automation of his firm published in conjunction with financial technology company eMoney Advisor (eMoney). The eMoney report reveals how Edwards, previously a one-man shop growing assets at a 5% annual rate, transformed into a hyper-productive team growing AUM 30-40% annually.
Heron Wealth grew from $122 million in assets as of January 2013 to $285 million through February 2017.
The future is very bright for Heron Wealth, but more importantly, we are now in position to serve a greater number of individuals as they move through the early accumulation years into their peak earning years and what will ultimately be a golden age as they retire with confidence thanks to proper planning, saving and investing over the course of time

David Edwards, President, Heron Wealth
"We plan to double assets over the next three years, and double again within seven years to $1 billion. We will continue to deliver the high touch experience our clients expect, but also derive the revenues necessary to support our continued investment in human capital, technology, cybersecurity, compliance and operations," added Edwards, who was also recently featured on the cover of Financial Planning magazine in a story related to technology advancements that protect his clients from cyber threats.
"As soon as we learned how Heron Wealth was using eMoney to grow their business and creatively serve more clients in new segments, we knew we had to share their success story to bring to life the power of eMoney," said Drew DiMarino, EVP, Sales, eMoney. "Along with helping David and his team streamline their workflow and improve efficiency in their operations, our technology has helped them deliver unmatched, interactive client experiences that build trust and strengthen relationships with clients in an expanded pipeline, especially those in the younger demographic. That's the ultimate competitive advantage," DiMarino said.
The case study provides insights into how Heron Wealth:
· Created a new technology package for their "Bionic Advisor"
· Established a highly successful and efficient client acquisition process
· Adopted a new pricing model to target younger clients and provide an on-ramp to their services
BUILDING THE BIONIC ADVISOR
Edwards made technology, cybersecurity, operations and compliance the foundation of the firm. He hired team members to fulfill specific functions so that he went from spending 80% of his work week running the firm to 80% talking to current and prospective clients. Moreover, the firm systematically replaced all legacy client-facing and firm-facing systems. "eMoney – which tightly integrated with our CRM, custodial platform and client reporting – was the breakthrough technology in building the Bionic Advisor," Edwards said. "Our firm doubled in size in just three years, and eMoney was a big part of that advance."
CREATING A CLIENT PIPELINE
Edwards inventoried his favorite clients and determined that the people he liked working with best were business executives 40-60 years-old with $1-10 million in investable assets who had a recent transitional life event such as a new job, receipt of stock or stock options, inheritance, marriage, divorce, birth of a child or grandchild. "These people were thinking about their money and looking to make changes," added Edwards. To achieve this, Edwards systematized the client marketing process.
PRICING FOR YOUNGER CLIENTELE
Prior to using eMoney, Heron used a paper-based financial planning tool. Every time a client's assumptions changed, Heron generated and emailed a new set of PDF reports, which was cost-effective only for the clients with at least $1 million in investable assets. But what could the firm do for the sons and daughters of their current clients? Edwards commented, "If I told a client's son, 'Hey Billy, I would love to work with you. Could you circle back to me when you have a million dollars?' I would never hear from Billy ever again." Edwards realized there was a rapidly growing market of HENRYs – High Earning, Not Rich Yet individuals – who were typically children of current clients. These prospective clients might earn a six-figure salary engineering phone apps, but struggle to pay off college loans. He needed to find a way to serve those clients as they grew their assets. In response, Edwards created a lower priced service with age-based minimums.
"The future is very bright for Heron Wealth, but more importantly, we are now in position to serve a greater number of individuals as they move through the early accumulation years into their peak earning years and what will ultimately be a golden age as they retire with confidence thanks to proper planning, saving and investing over the course of time," Edwards said.
ABOUT HERON WEALTH AND DAVID EDWARDS
David Edwards is president and founder of Heron Wealth. Founded in 1996, Heron Wealth provides financial planning, investment management and estate planning to individuals and families across the United States and overseas in Europe. Click to watch his video on the Joyful Planning concept.
Edwards graduated from Hamilton College with a concentration in History and Mathematics, and holds an MBA in General Management from Darden Graduate School of Business at the University of Virginia. Edwards is as a member of the Investment Adviser Association, serving on the Legislation and Technology committee. Edwards was selected to serve on the eMoney Advisory Board in March 2016. Serving on the Advisory Board allows Edwards to contribute to the ongoing success and development of eMoney's financial planning and digital wealth management technology, while keeping him in the loop on future developments and innovations within the financial services industry. Prior to founding Heron Wealth, Edwards was associated with Morgan Stanley, JP Morgan and Nomura Securities where he developed investment products and quantitative trading models. For fun, Edwards competes frequently in sailing regattas from New England to the Caribbean and coaches a home town team in New York Harbor. Learn more at www.HeronWealth.com.
ABOUT EMONEY ADVISOR, LLC
eMoney Advisor, LLC ("eMoney"), based in Radnor, Pennsylvania, is the only wealth-planning system for financial advisors and firms that offers superior transparency, accessibility, security, and organization for everything that affects their clients' financial lives. A technology envisioned and created by advisors for advisors, eMoney's award-winning software and resources are tailored to transform the advisor's ability to implement comprehensive financial plans and prepare their clients for a secure financial future. Through their emX Product Suite, their technology delivers a seamless digital wealth management experience to help advisors and firms differentiate their offering and strengthen their client relationships as the industry landscape shifts, client expectations increase, and competition grows. For more information, visit www.eMoneyAdvisor.com.
Contact:
Leesy Palmer
Impact Communications
913-649-5009
LeesyPalmer@impactcommunications.org
###
Source: Heron Wealth
Share: